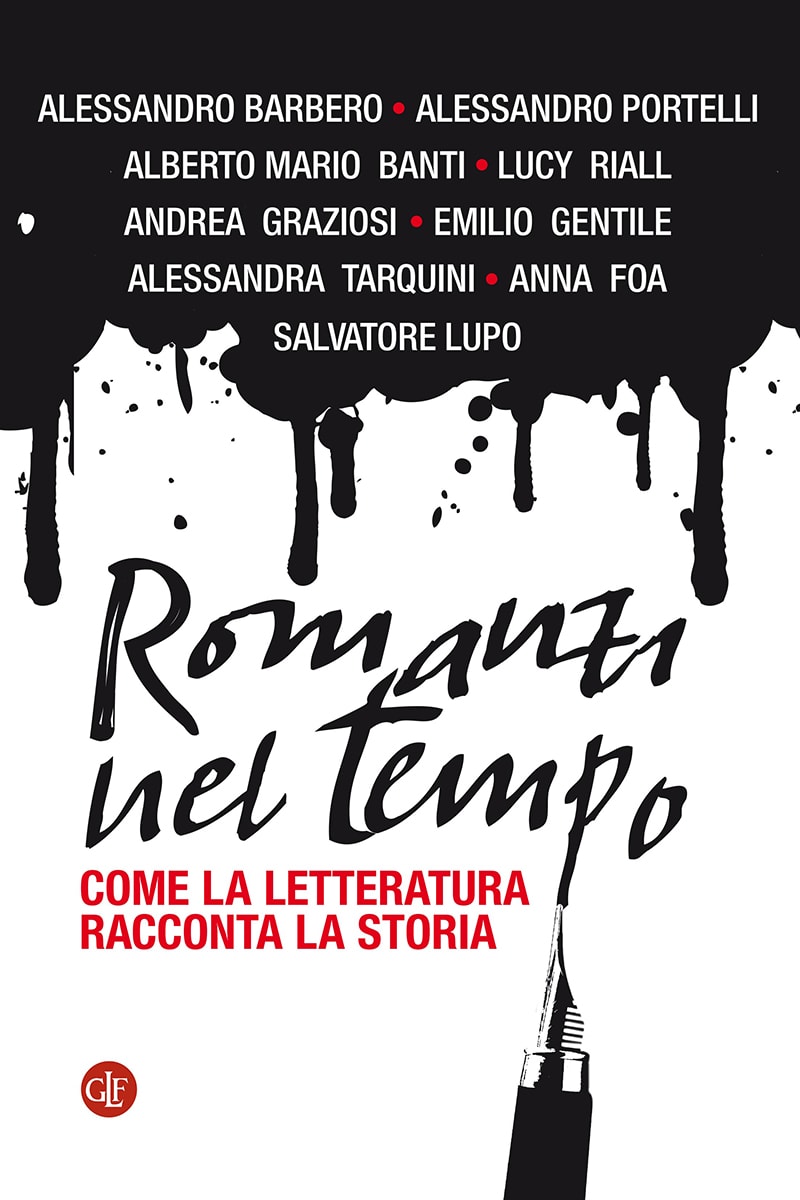 Novels through time - How literature narrates history
Novels are as reliable an indicator as History of the truth and reality of their time. Nine eminent historians trace and interpret notable events, characters and lifestyles through the pages of some of the greatest novels of all time.

Alessandro Barbero: Napoleon and the art of war from Lev Tolstoy's War and Peace. Tolstoj was a career official. He fought in Crimea and was familiar with soldiers and armies: his novel is a unique testimony, realistic yet visionary, on men, arms, and the techniques, rules and art of war in the time of Napoleon.
Emilio Gentile: the collapse of the West from Henry Miller's Tropic of Cancer.
Condemned as obscene pornography, the Tropic of Cancer caused an instant sensation and was banned outside of France for almost 30 years. It gave rise to a global literary debate: Miller was not outrageous because he narrated the obscene, but because he described himself as a happy man while depicting the collapse of a civilisation.
Alessandro Portelli: the racism of white people from Uncle Tom's Cabin by Harriet Beecher Stowe. A novel that is often misunderstood. Tom encourages and helps two fellow slaves to escape, and sacrifices his life rather than betray them. In any other context, we would dub him a resistance hero – certainly not "uncle Tom".
Alberto Banti: bourgeois morals from Gustave Flaubert's Madame Bovary. Emma wants to give birth to a boy, because "at least a man has his freedom. A woman is constantly frustrated" Madame Bovary is an eloquent diagnosis of what it means to be a woman according to prevailing morals.
Lucy Riall: Garibaldi in Sicily from The Leopard by Giuseppe Tomasi di Lampedusa. The Leopard is considered the most important account of the unification of Sicily with the rest of Italy. In fact, its author had very different ambitions for his novel, and the text itself has many layers of meaning, explored by Lucy Riall.
Andrea Graziosi: the terror machine from Aleksandr Solzhenitsyn's Archipelago Gulag.
Begun in 1958 but published in 1973, this "narrative investigation essay", based on over 200 first-hand accounts, changed the face of the XX century. Solzhenitsyn reconstructs the genesis and defining features of the repressive Soviet system from 1917 to the uprisings of 1952-1954.
Salvatore Lupo: the American Mafia from Mario Puzo's The Godfather
Mario Puzo started to map out The Godfather in 1966, following Joe Valachi's momentous confession that revealed the existence of a US Cosa Nostra. The book tells the story from the godfather's point of view, depicting the Mediterranean as a motherland, with a culture that defends natural institutions like the family. 'Mafiosi' evoke a sense of honour, friendship and a set of rules – a bewitching and deceptive mythology that endures beyond the world of fiction.
Alessandra Tarquini: the resistance between myth and reality, from Beppe Fenoglio's Johnny the Partisan.
Johnny is a student who, after 8 September 1943 chooses, almost by accident, to take up the partisan fight. A novel about identity-building and nation-building: from disillusion about the war and fascism to the rediscovery of democratic values worth fighting and risking one's life for.
Anna Foa: Jews, Zionists and partisans from If Not Now, When By Primo Levi
The plot is based on a true story: a band of Russian and Polish Jews fights its own partisan war against Nazi invaders, spanning the whole of Europe. They are Jewish partisans from the East who encounter the non-Jewish world during the conflict and later as refugees in an inhospitable Europe.
Reviews
Romanzi nel tempo

Le vite ai margini tra Torino e Palermo


di Antonio Calabrò

Romanzi nel tempo

Ping-pong fra testi e contesti


di C. Tagliabue

Romanzi nel tempo

Diploteca - Romanzi nel tempo come la letteratura racconta la storia