Master Class in Greek History
Luciano Canfora
RIGHTS SOLD TO:
Kalima Project (Abu Dhabi)
Despite the fact that "the sea has engulfed a large part of ancient civilisation", Canfora eminently succeeds in putting together the fragments of the Greek world, making them familiar and comprehensible.
The author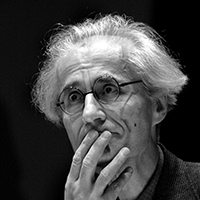 Luciano Canfora
Luciano Canfora is professor emeritus at the University of Bari. He directs the "Quaderni di Storia" and collaborates with the "Corriere della Sera." His books with Laterza have been widely translated all around the world.
Scopri l'autore
Other books by the same author