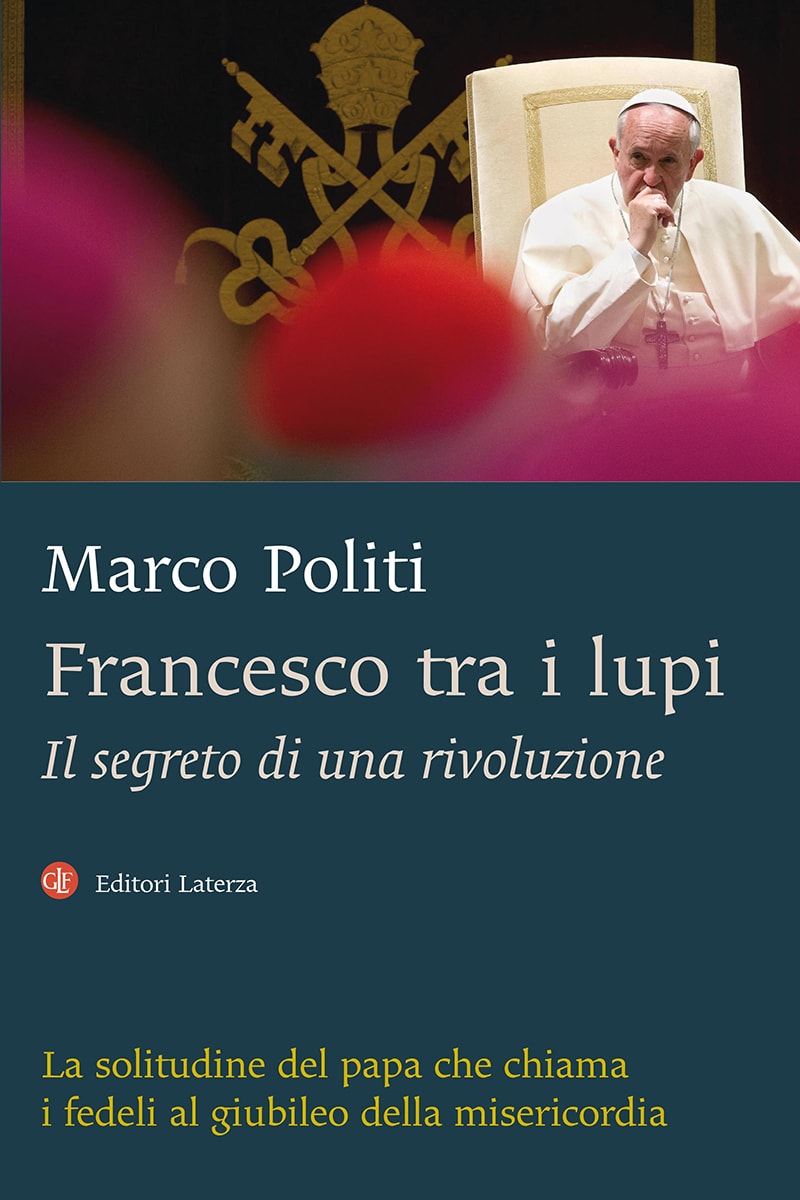 Francis among the wolves. The secret of a revolution
RIGHTS SOLD TO:
Texto e Grafia (Portogallo) - Philip Rey (Francia) - Columbia UP (Usa) - Fondo Cultura (Argentina)
Marco Politi, internationally renowned Vatican insider, had predicted Pope Benedict XVI's resignation in his book Joseph Ratzinger. Crisis of a papacy. Now he takes the reader into the heart of Francis's reform, a massive undertaking that has met with approval but also strong discontent.
The first essay publishedthat analyses the program, the difficulties, the conflicts, the goals and the risks of Francis' papacy.
He has destroyed the image of a cruel Church and renounced the imperial display of pontiffs, presenting himself instead as a parish priest concerned with helping the men and women suffering from the anxieties of modern life and abandoned to the solitude of the economic crisis. For Francis there are no barriers between believers and non-believers. He does not judge homosexuals. On Holy Thursday he kissed the feet of a young Muslim woman. No European pontiff knows like he does the misery of the marginalized, having spent years in Argentina's shanty towns. He is a human being, immersed in modernity. He practices tenderness and compassion.
But the Argentine pope, like the Jesuit he is, has the lucid mind of a politician: his papacy is more than the extraordinary communication he has established with the faithful and non-Catholics. He has an audacious plan to reform the Church in the twenty-first century. This involves ending the Church's era of governance as an absolute monarchy, reforming the Roman Curia, adopting the principle sanctioned by the Second Vatican Council on bishops' participation at the helm of the Church, cleaning up the IOR and Vatican finances, reorganizing the Italian Episcopal Conference which must shed its political role, and revising the Church's approach to problems linked to sexuality. Not only this: he wants to involve women in the top decision-making levels of his reformed Church.The revolution has just begun: the outcome is uncertain and time is running out.
Marco Politi provides fresh insights from behind the scenes into this much beloved papacy: the resistances, the oppositions, the smear campaigns starting with the historical conclave that belied the hypothesis of an Italian papacy and instead looked beyond Europe for its new Pontiff.