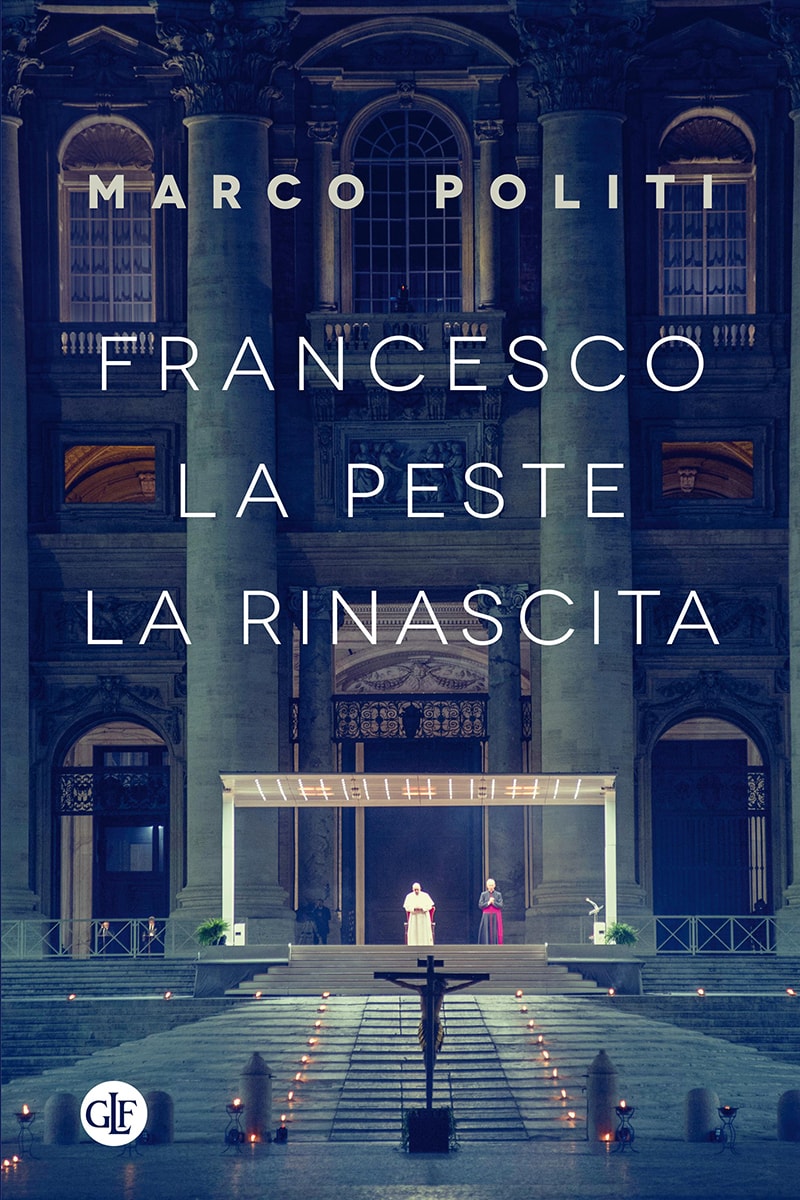 Francis, the plague, and rebirth
RIGHTS SOLD TO:
Herder (German) - Philippe Rey (French)
From a crisis like this one
you don't come out the same as before.
You come out better or worse..
Francis

A Church torn and divided, a prophetic and fragile Pope faced with an earthly version of the apocalypse

For weeks and weeks the coronavirus pandemic seemed to have swept religion out of public life. But, amidst the Church's internal problems and the problems of global society in the post-virus world, Pope Bergoglio has taken the offensive

On 27 March of the year 2020, Jorge Mario Bergoglio stands alone looking out on the deserted square in front of St. Peter's basilica. The old Pope makes his way forward limping, his silky hair crushed under his skullcap. A white spot under a lead-dark sky. The square is empty, livid under the rain. The outstretched arms of Bernini's colonnade open onto desolation. Beyond the obelisk, beyond Via della Consolazione, Rome looks to be a wasteland, in the grip of the lockdown imposed by the epidemic.
The outbreak, in February 2020, of the Great Castrophe of the Coronavirus revealed the stark reality of the effect of secularization. For the first time in centuries, the Church in a time of plague was not playing a leading role. No temples crowded with the faithful, no processions, no funerals, the absence of the age-old image of the solitary priest traversing the plague –stricken streets bringing the sacraments to the sick and comfort to the dying. Instead, the scene was dominated by science. Television screens were filled with the authoritative figures of doctors, experts, nurses, and politicians. After an initial moment of disorientation, Pope Francis reacted, bursting onto the scene with the liturgy of 27 March and the Stations of the Cross on Good Friday.
Two ceremonies of an extraordinary visual and psychological impact. The glostly vacuum of St. Peter's Square was transformed into a planetary meeting place, in which the Pope reaffirmed the value of faith as the carrier of hope and the lifeblood of solidarity – transmitting the vision of a Divinity that, because of his closeness to the victims and to humanity under the scourge of disease, elicits the reflection and the responsibility of each of us in deciding what kind of society we want to reconstruct after the disaster. In order for there to be a "before" and an "after," we must begin from the catastrophe to create a society that overcomes inequalities, that defends the liberal-democratic system from the totalitarian ideas and attitudes that threaten its survival. The eruption of the pandemic is destined to remain in contemporary memory and – for the role it plays in the collective consciousness – the papacy of Francis will have a crucial impact on the national and global scene.
Reviews
Francesco

" Francesco spinge a non restare chiusi nel proprio egoismo"