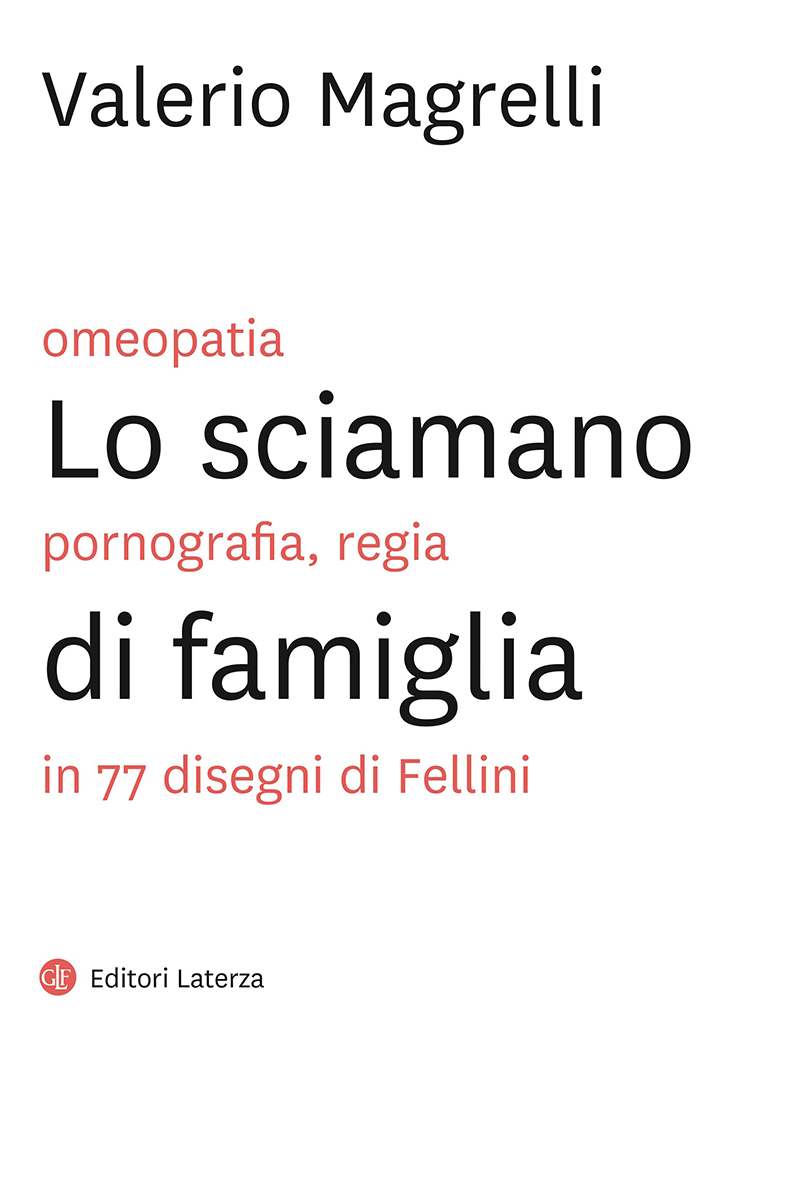 The family shaman. Homeopathy, pornography, direction in 77 drawings by Fellini
RIGHTS SOLD TO:
Perispomeni (Grecia)
A doctor, a set, a collection of poetry: three esoteric threads interweave two lives. A book half drawn and half told, half biography and half autobiography: it is the special way in which Magrelli narrates the esoteric, magical, extravagant culture of Fellini.
The curious, funny, cheeky prose of a great poet who tells us about Fellini.
These pages bring back to life the conversations, lunches (also with Marcello Mastroianni), scouting for locations on the set of Ginger and Fred and a few fantastical memories (like the sudden appearance of a shy Gregory Peck).
"Fellini was homeopathic, my mother was a homeopath, the founder of homeopathy was Fellini's doctor and my mother's mentor. The moral of the story was: I lived twenty years under the sign of homeopathy, and it was thanks to homeopathy that I had my first encounter with the great director on the set of Casanova. Rejected by everyone regardless of my film studies, in order to enter the celluloid world I finally decided to speak the language of the locals: recommendations. Thanks to my mother, I was successful in my goal to get closer to the Sovereign. And to discover his love for the esoteric, mysteriosophyic sphere, from rhabdomants to soothsayers, from shamans to fortune-tellers, astrologists, mediums and, indeed, homeopaths. The Cagliostro of cinema, against the backdrop of his native region, a turbulent and magic Romagna. A few years later, when my first collection of poems had just been published, I received the Call: the phone rings, and Fellini asks me to meet him. It was the beginning of a friendship that lasted thirteen years, interspersed with long silences and casual encounters."
The work is punctuated by 77 drawings by the maestro Fellini.
Reviews
Lo sciamano di famiglia

Magrelli, la poesia è una cura omeopatica al tedio del vivere


di M. Belpoliti