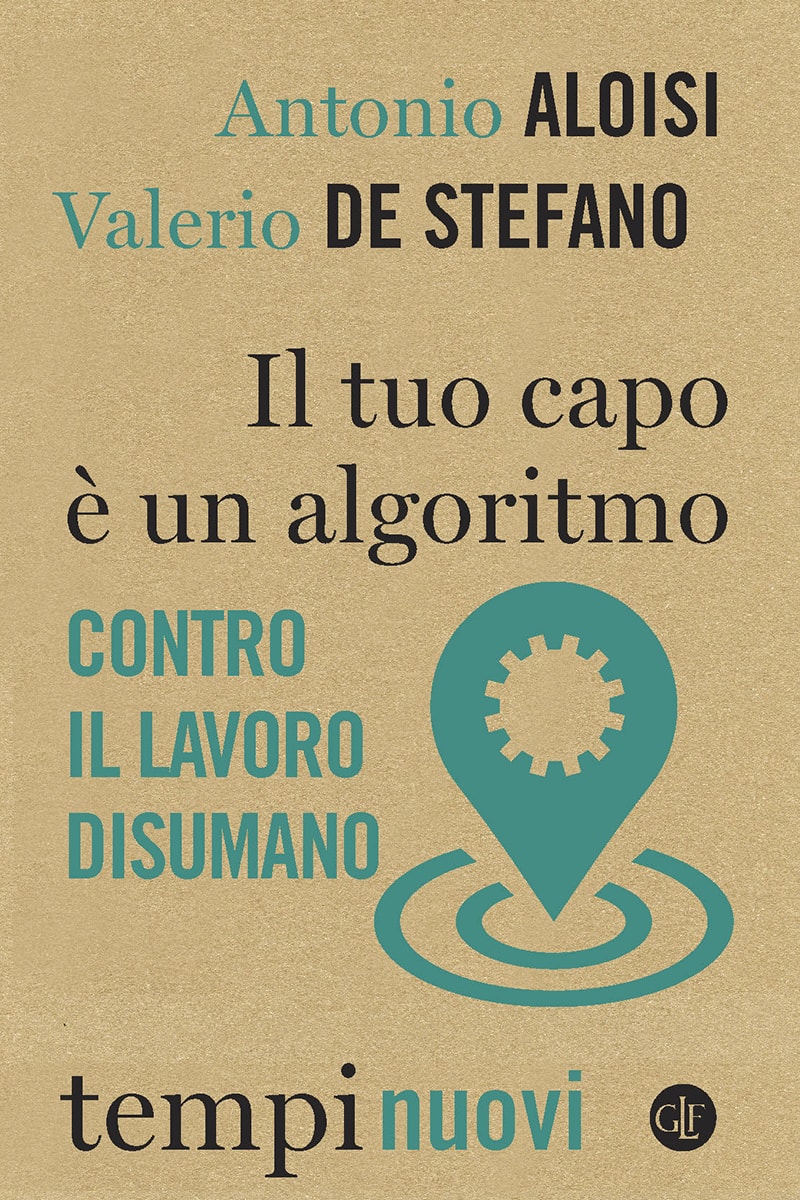 Your boss is an algorithm. Against inhuman labour
RIGHTS SOLD TO:
Hart Publishing (World English); RedSalt Books (Korean); Crete UP (Greek)
Whenever you wonder about the consequences of automation, you should keep your feet on the ground and look around yourself. There is in fact the possibility that, before "stealing" our work, technologies have grabbed that of our boss.
New technologies can offer formidable opportunities for growth and benefit for workers, businesses and societies at large. So far, however, much of their benefits have been largely been captured by few economic actors and in particular tech giants adopting a winner-takes-it-all approach. This has created a backlash that is manifested also through the rise of populist parties and candidates. To invert the trend and ensure that the whole society reaps the benefit of digital innovation, we must govern technologies instead of accepting as a given any new advance. When it comes to work, this means ensuring that new technologies are adopted after involving workers and the social partners, including unions and employers' association, in the decision on if and how introduce new technological tools and organisational devices at the workplace. Platform work, gig-economy and employment regulation, the impact of artificial intelligence on workplaces and the emergence of algorithmic management and workplace surveillance: contrary to preliminary analyses forecasting the threat of human work obsolescence, this book demonstrates that digital tools are more likely to substitute for managerial roles and ease organizational processes in workplaces, rather than opening the way for mass job displacement. Much less attention, instead, has been devoted so far in literature to the digitization of the employers' key functions, on the one hand, and to the quality and content of jobs that will be affected (and yet not made redundant) by the introduction of smart machines, artificial intelligence and algorithms. This book represents a broadening of the individual and collective dynamics of platform work. While platform-mediated work can be seen as a site of experimentation, its most extreme aspects are spreading well beyond this sector.
Reviews
Il tuo capo è un algoritmo

Il tuo capo è un algoritmo

Il tuo capo è un algoritmo

Provateci voi a chiedere un aumento all'algoritmo

Il tuo capo è un algoritmo

Non solo automi o sorvegliati speciali

Il tuo capo è un algoritmo

"Il tuo capo è un algoritmo, contro il lavoro disumano"

Il tuo capo è un algoritmo

Lavoro, catena di montaggio e intelligenza artificiale

Il tuo capo è un algoritmo

Che sia l\'umano a governare gli algoritmi

di V. De Stefano

Il tuo capo è un algoritmo

\"Questa è una notizia bomba. Ecco il risultato delle lotte\"

Il tuo capo è un algoritmo

Rider e Amazon in sciopero. Gig economy senza regole