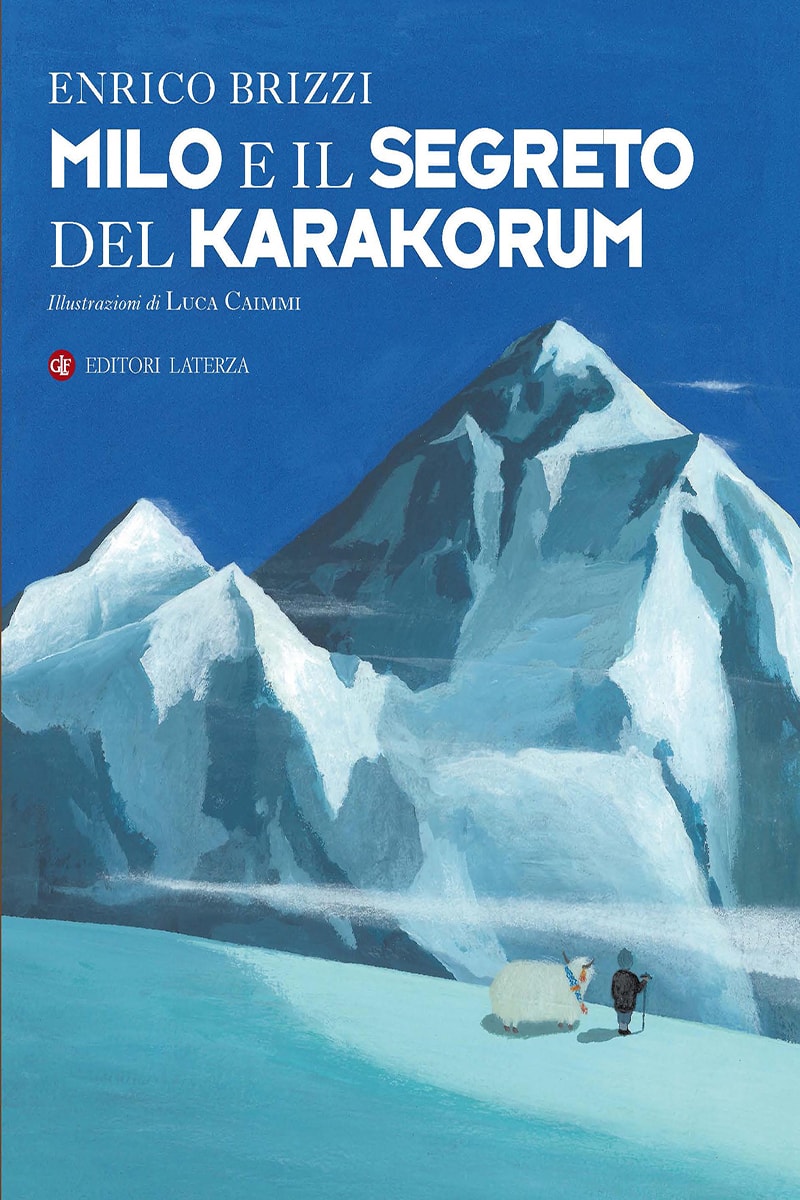 Milo and the Secret of Karakorum
RIGHTS SOLD TO:
Alfulk (Emirati Arabi)
There are times when every day seems exactly like the next and then suddenly a raft of really special days arrive all together, full of surprises that fill us with wonder. Milo was 14 years old when he received a letter from his Uncle Achille, an explorer and geographer by profession, inviting him to join the expedition of the Duke of Abruzzi, the great Italian voyager. The Duke was legend, his expeditions to Alaska and the North Pole among the most celebrated of all time. This new destination was the mysterious mountain range of Karakorum, rumoured to conceal the treasure of Alexander the Great. Together with the other members of the expedition, Milo set out for India, where he would encounter new peoples, exotic countries, towering peaks, wild animals, storms, snow…and even a new friend, Jampalì, son of one of the ladaki bearers. One day Milo and Jampalì lose their way in the mountains. What follows is an adventure involving wicker bridges, thin ice platforms, abominable creatures among the rocks, and life and death decisions: their adventure will last just three days but it will be sufficient to discover a fairy tale grotto. Is this the real secret of Karakorum? Is it a dream or reality? And how can we explain the coin bearing the likeness of Alexander?
The story is based on the great explorations of Luigi Amedeo di Savoia-Aosta, Duke of the Abruzzi (1873-1933), who to this day is recalled as one of the great Italian explorers. His most celebrated expeditions include those to Mount Saint Elias in Alaska (1897), the North Pole (1899-1900), the African massif of Ruwenzori (1906) and, above all, to Karakorum (1909), when what by then was an expert team identified the most favourable slope for attacking the summit of the K2 and set an altitude record. Several other decades would have to pass before the heights of the "Eight- Thousander" would be scaled again (the summit of the K2, in particular, was not reached until 1954 by two Italians). This is why the Duke of the Abruzzi remains a semi-legendary figure among mountaineers and excursionists.
Reviews
Milo e il segreto del Karakorum

Brizzi e il segreto del Karakorum